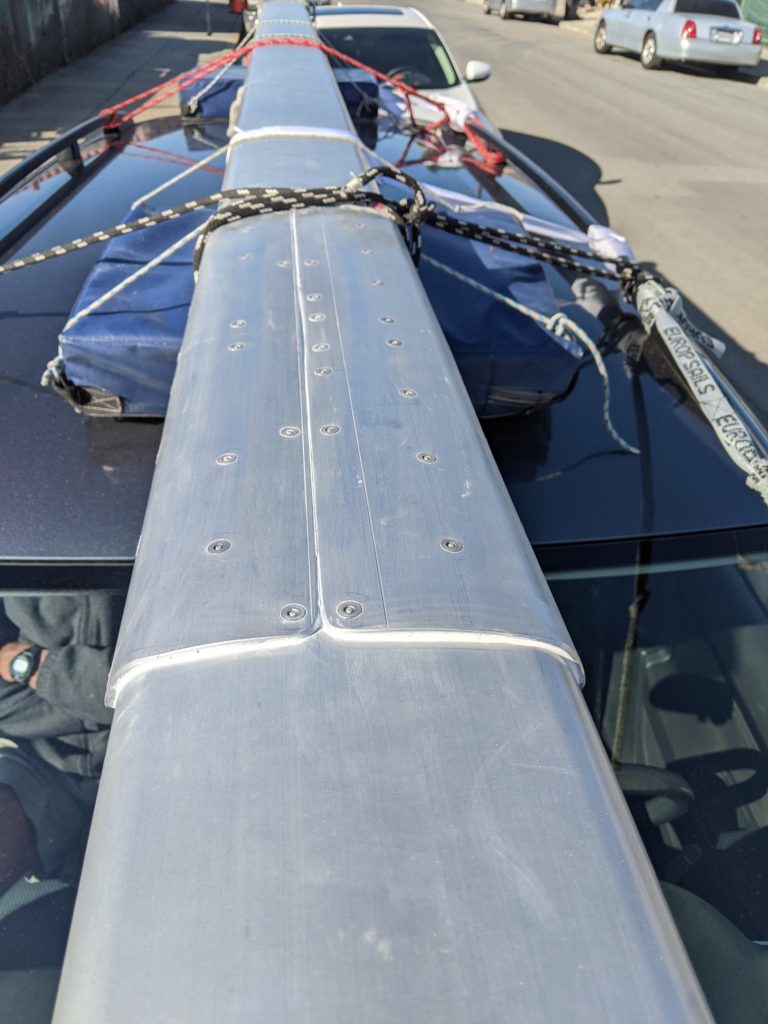 Last Wednesday Skip and I went to pick up Changabang's boom in Watsonville. The repair looks great! Structural rivets were used to fasten the two quarter sleeves. Thursday the family helped me re-install the boom on the gooseneck. And today I finished the work by re-rigging the jackstays, the reef lines, the out-haul, etc. I just need to hoist the mainsail to cross-check and tune everything.
As far as the wear and tear on the carbon "ear" that bears most of the weight of the boom on the gooseneck, I tried to re-fill it with epoxy resin. Time will tell if this will last (I don't have high hopes as I think the epoxy will simply shear off under the load). We also added Delrin washers horizontally and vertically.
For the autopilot hydraulics I'm awaiting a new electric motor and carbon brushes from PYI, Inc. I'll test to see if just replacing the brushes will be enough to fix the motor.
So sad to see the carnage on the Vendee Globe, as well as Whitall Stokes. It's rough out there.