A few months ago we decided to replace the headstay, the inner headstay, and the upper backstays. The plan is to replace them with equivalent NavTex and even re-use the end fittings of these sleeved Kevlar cables. Today we took them down. Alex first sent me up the mast to retrieve the inner headstay and the upper backstays. And then we released the turnbuckles for the D1 and the V1 so that we could remove the headstay lashing. All the while we kept the mast under forward tension using the jib and the spinnaker halyards. We reset the turnbuckles and loaded the inner backstays. I think the mast is well stabilized.
I brought the 4 cables home and fit them in a suitcase to take them back to France, here: https://ateliercables.fr/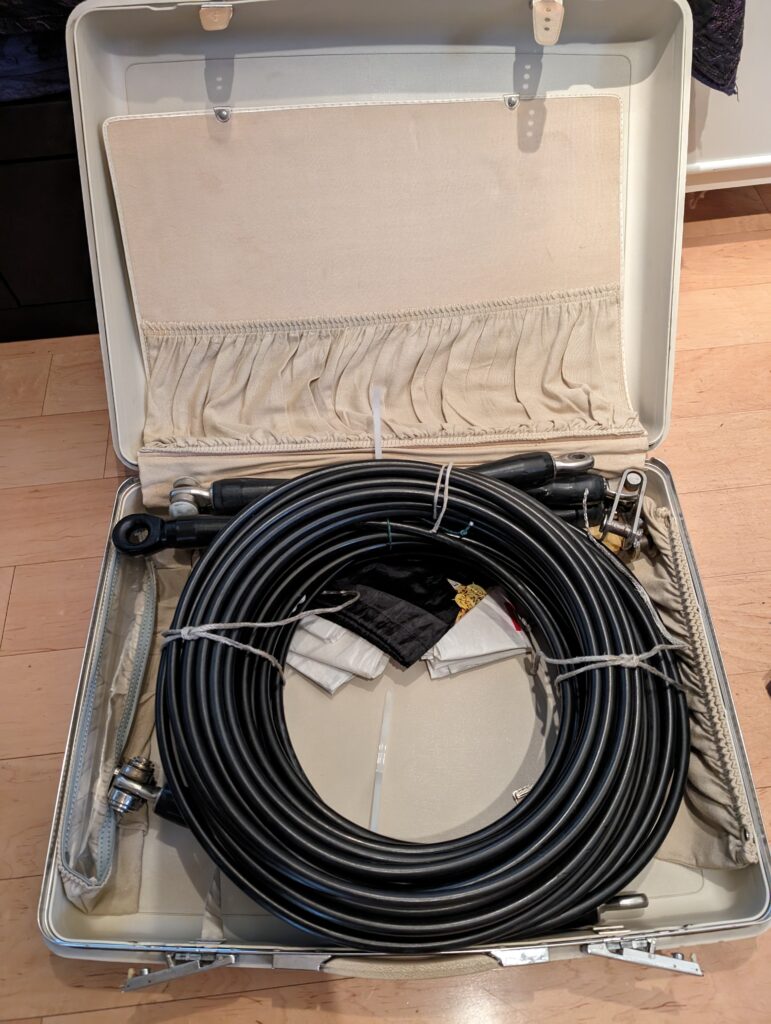 While we were there I also charged the batteries a bit and started the engine. It will at least be 3 weeks before we sail again.