Big news, this week! I heard from an owner I had contacted several months ago. He is now receptive to what I can offer. And so I've booked a trip to France for August 18-24. Hopefully everything checks out. Read on for another good news too.
Not one but three!
Although not confirmed yet I hope to see 3 boats. All of them are older Class40 designs. The one I was talking about above is an Akilaria RC1 and can be found here. It has a lot of great things going for itself as it was refitted for the Route du Rhum 2018. The boat suffered a headstay failure and so the skipper had to abandon the race. The rig was not lost, but that will be something to look for. There's lots of new stuff: engine, sail drive, electronics, sails, rod rigging, running rigging, and more. Looking at pictures, there are also some weaknesses: rusty keel bolts, an electrical setup that looks more like a bowl of pasta, spars and foils that may not have been serviced in a long time.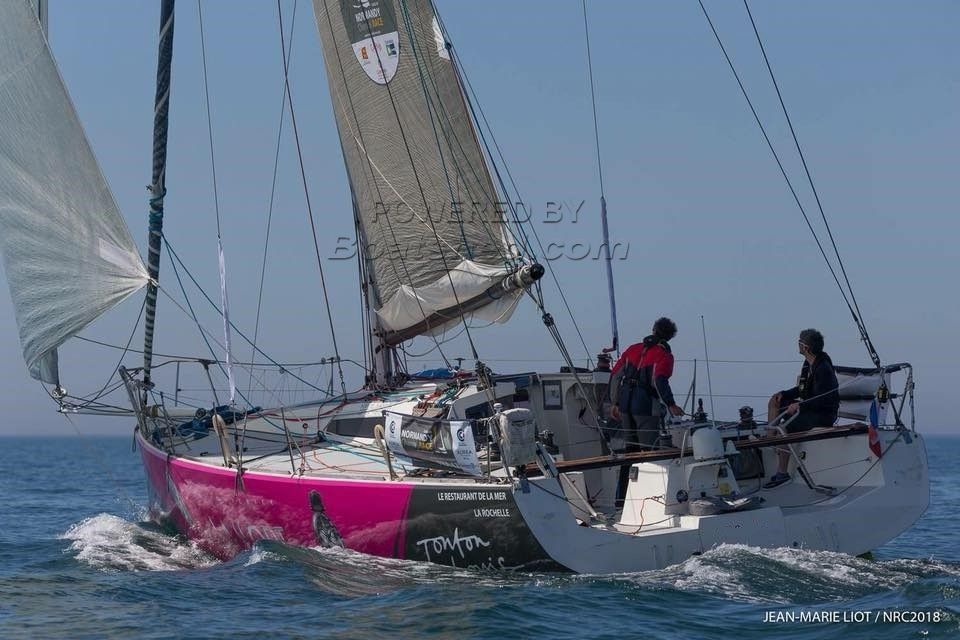 Recently, this boat (#42) competed in Les Sables-Horta 2019 and finished 12th over 13.
Who are the others?
I'm also hoping to see #89, which would be available in Brazil after the Transat Jacques Vabre. It is also an Akilaria RC1. Not as much refit money was poured into this boat. But it appears to be in the hands of a person who knows a lot about boats. So I'm hoping for a boat in great condition. It is being refitted for a 4,350 NM crossing after all! I have just a few pictures of this boat. It did finish 8th in Les Sables-Horta 2019, almost 15 hrs ahead of #42 (over 12 days or so).
And the third one?
The last boat I am hoping to see on this trip is an LC40, listed here. This boat was built by its owner according to the architect's plans. It was recently refitted for the Route du Rhum 2018, which the skipper finished in 30 days, being last before last. I looked at his track and he was very slow. Apparently he may not have used his spinnakers. Lots of good work was done here too.
Anything else?
I have this gentleman agreement on price on one boat. That's now my baseline. I would like a newer design as they perform significantly better on reaching angles. So I'm reaching out to other folks who have a more recent Class40 design for sale. I'm offering them the same amount of money. Maybe one of them will be interested. Wishful thinking?
What if?
What if I do buy a boat in France? Oh man, it'll be a long sail to bring it back here. I'm still trying to get a shipping quote; so far the cost is prohibitive (40k like). It's likely she will be sailed on her own bottom. Being employed I'm not sure how much I'll be able to sail her myself. Friends have offered their interest in helping sail the boat. There will be so much to do …
Wait, you said TWO big news!
Ah, yes, thanks for the reminder. This is something that I would prefer to keep close to my vest. I'm not sure exactly what it will translate to. It's another gentleman agreement. A renowned boat builder has indicated that he will help me get to the starting line of my solo RTW. This could be big. In fact, without me noticing, there may be some sort of an informal team being formed around this little adventure. That would be so cool! And so important. There are already so many people I am grateful for.
Quick update 07/29/2019: I am unlikely to see #89 as the owner is considering keeping the boat for the Globe 40 race.