Wednesday afternoon the wind picked up, and Changabang did what she does best: sail fast. By 10:30PM we were in Pillar Point Harbor after having emerged from a long day of fog. Family and a friend were waiting (thanks, Milt, for driving all the way!), with lights on as I slowly motored near by, for a "victory lap", and then onto docking (where a Belgian treat was waiting; thanks Michael!).
There was much excitement from the welcome committee, so I suggest turning audio off while watching the video! Once CaB was all set up to rest for a while, it was time for a quick trip back home (where another small but warm welcome committee was waiting for us; thank you!) while reconnecting with Joëlle and Luna, a wonderful meal, a shower, and a bed.
This morning I woke up as if a group of angry baseball players had taken to practice on my body while I was sleeping (slight exaggeration). In any case, round midday, I mustered enough motivation to drive to CaB, and start the offloading process, as well as a quick rinse.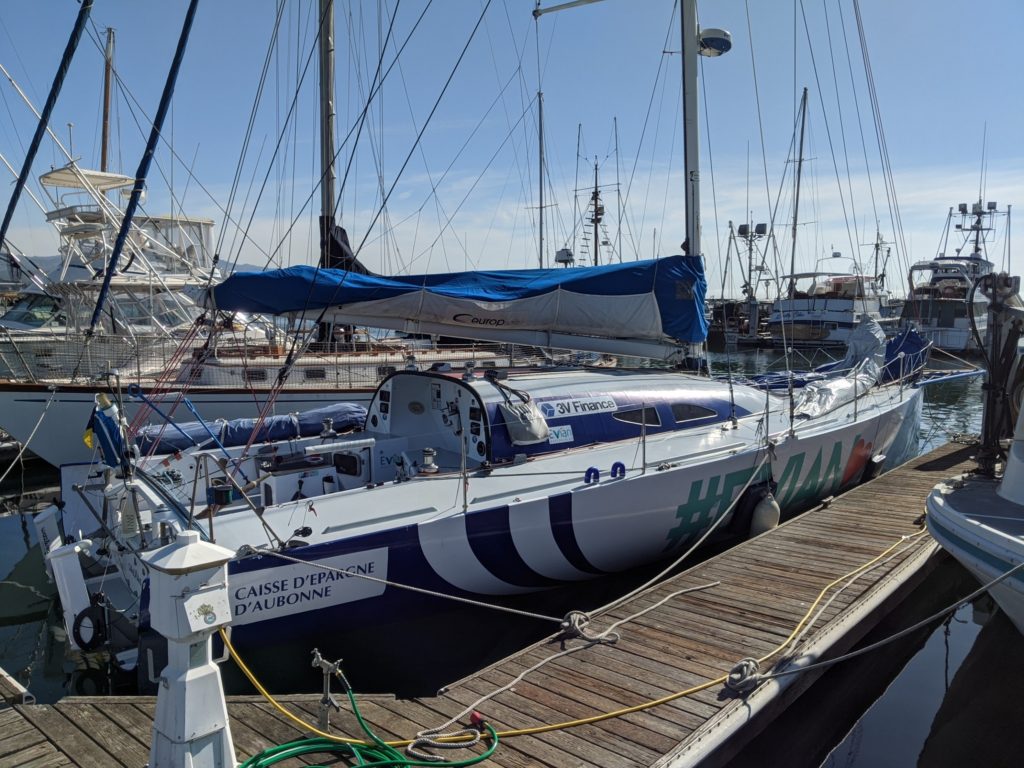 On the way back home I stopped by old faithful Leading Edge Sails to see if something could be done to bring Big back to life. A surgery is possible, and would likely require a full day of work. So for now, Big is back home in the bag, waiting for funding.
I have plenty of media to go through. So I think it'll be a while before the next post. Thank you all for watching and encouraging. I hope this was a good distraction during the current circumstances. We haven't yet reached 100 subscribers, if you wish to add yourself and get the blog over the "100 bump", that'd be cool.
This was heard at some point during docking: "it is when you make landfall that you remember while you go to sea". So, more sea time in the future sounds likely! All the best to you and your projects!