For a while, I've been adding jobs to the list and not removing them so it was time. Yesterday and today, I addressed the Dyneema lashing keeping the headstay attached to the bow. The original rope used was Gottifredi Maffioli DSK78 Ultra 6mm, as confirmed by the rigger who put it in place. I purchased some from Seagull Sails.
I had been told that it would be a matter of a few turns on the outside shrouds turnbuckles. In the end, I did 15 turns on each vertical and 6 turns on the diagonal. When I then loaded the inner stay, there was enough slack that I was able to remove the old lashing. It then took many trials to get the lashing to the right length, and even then I'm not sure it's just right (in other words as it was before). In fact, in the picture below one can see that some strands were cut off; it's possible that the lashing stretched out. The measurement I took before removing it may be inaccurate.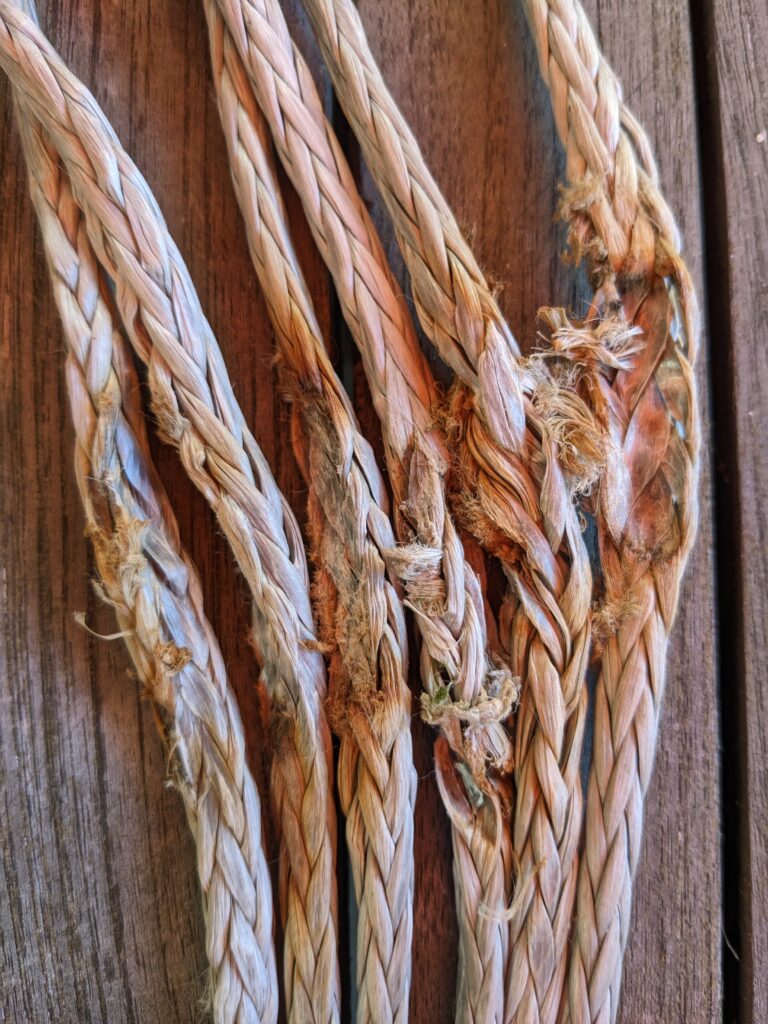 All in all this took me 8+ hours of hard work. Today I also did a most annoying job, which was to remove the vinyl wrap on the port side of the coachroof. It was so much sun-damaged that removing it wasn't just a matter of heating it a bit and peeling it off. It would peel off and break in many small pieces. A nightmare of a job. Now I need to remove all the adhesive residue, and maybe there's an opportunity for a new paint layer or a few stickers to hide some paint-damaged spots.