The last haul-out was before my first attempt, August/September 2020. I scheduled a haul-out and bottom paint job at Svendsen's/Bay Marine. We sailed out of Pillar Point yesterday. It was a slow start with light wind in lumpy seas, but the wind picked up as we approached the Golden Gate. We entered through the channel as I was concerned about breakers over the sandbar. In the channel, we hit 15+ kts over GPS, which was nice.
The bottom looks fine, except for the paint peeling here and there. There are apparent marks where the posts had been positioned last time.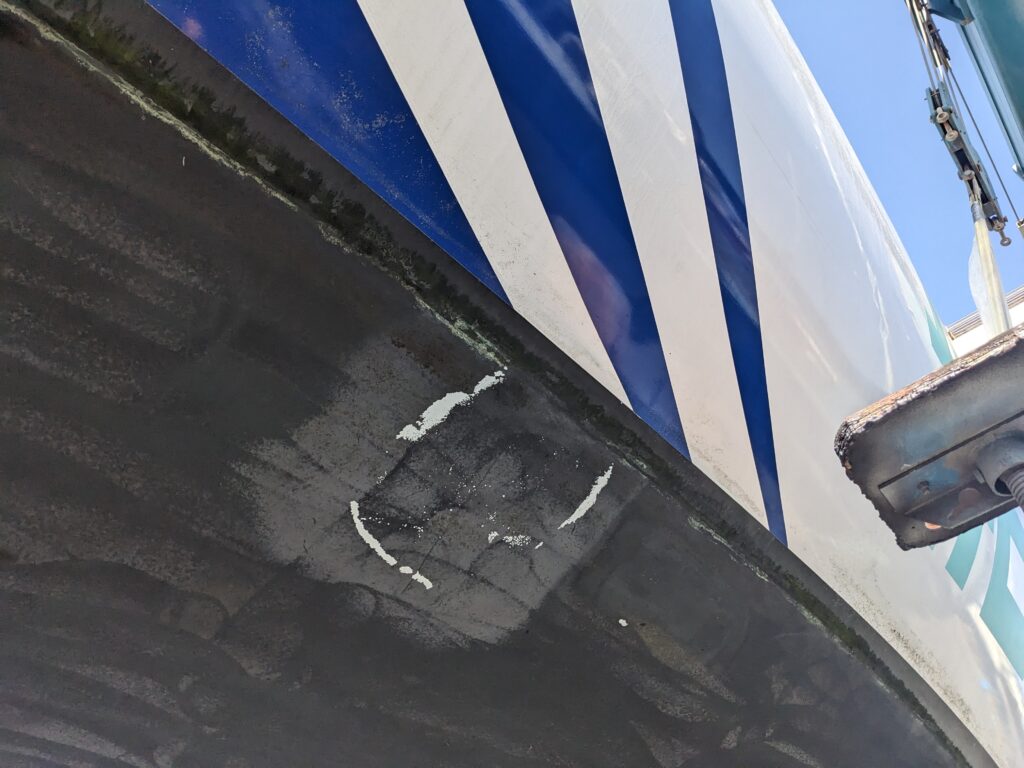 Not so good paint job marks.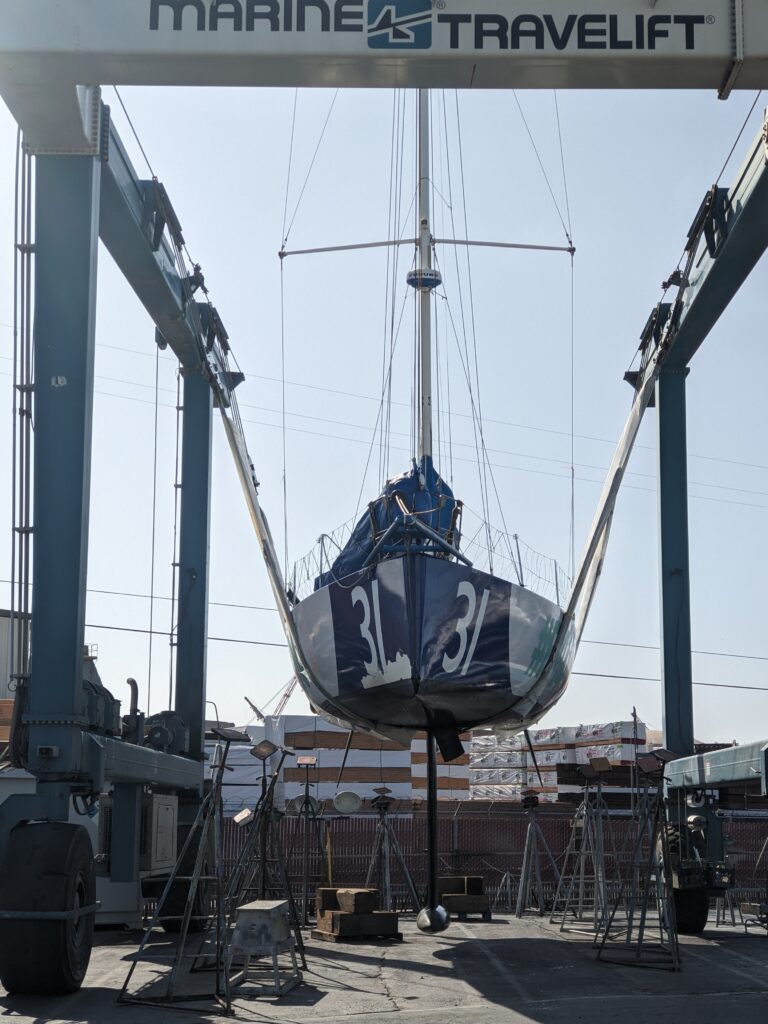 Second haul out under my watch, no damage this time!