One more month has passed since my last post. It's not like I'm not doing anything, but the truth is that there is not much to say when waiting for a boat to show up in my backyard. However …
Over the past couple of weeks, I've made some progress. I won't get into the whole story now but I have two boats in front of me. I am referring to the Lucas 40 in France (#31), on which I made a verbal offer, which was accepted. And there is a Class40 boat in Los Angeles whose owner and I have been negotiating a deal. I was in Los Angeles last Thursday to check the boat out. Technically, it was designed as an Open 40 and then modified and grandfathered into the Class40 rules.
I will provide more details once we get over the hurdle of getting some paperwork in place. What I can say is that along this journey I do get to meet amazing people, who have tons of sailing experience. I can't shake off the feeling that I come along as this one guy who got lucky in an offshore race, doesn't really know too much, and has no idea of what he's embarking on. As we start finalizing a deal, I'm also getting under the pressure of what I'm about to embark on. It's really hard not to panic when considering the amount of work and the cost in hard dollars and time of it all. When that happens I picture this:
I am really anxious about writing down some of what happened over the past two weeks. Soon now …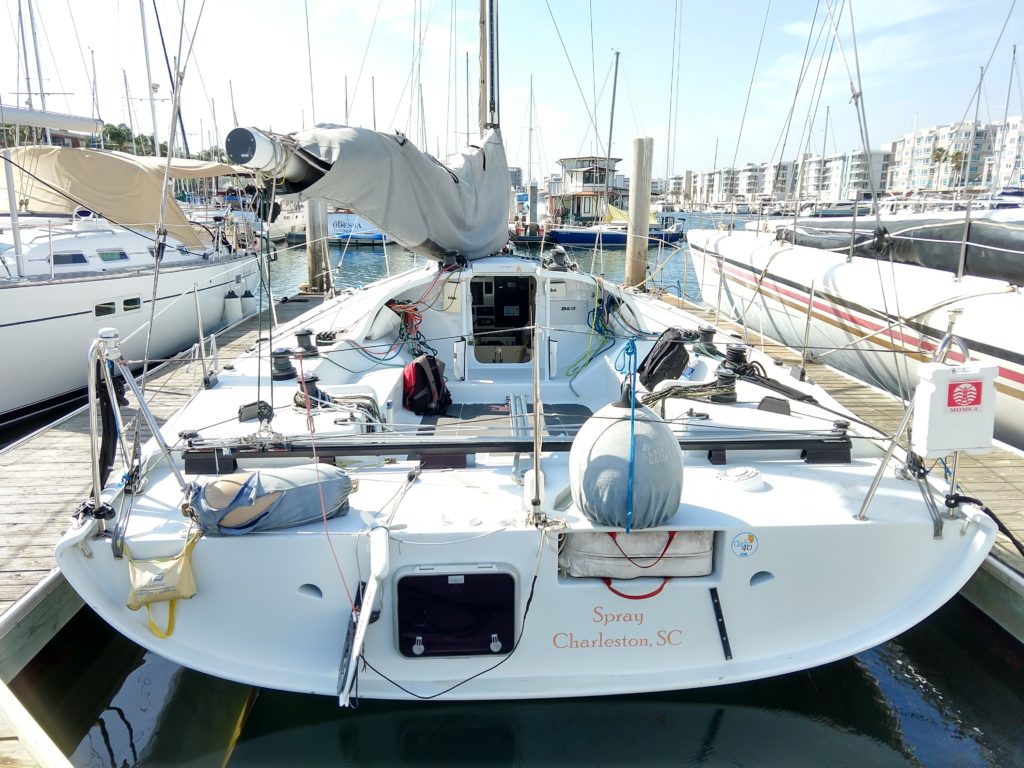 One can recognize the rounded hull shape of an Open 40.