What's PJ up to?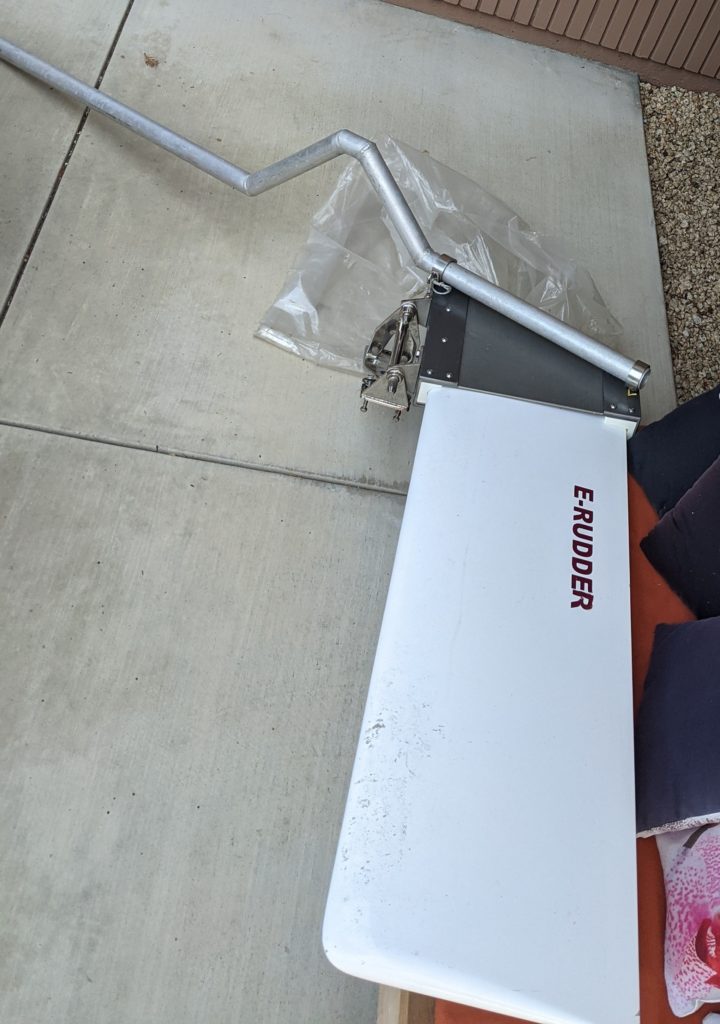 We signed up for a PHRF certificate;
We registered for Drake's Bay race;
Joe fixed the gennaker;
I drove to Ventura to pick up an emergency rudder (thank you, generous donator!);
I did a kindergarden project (fabricated a cover for the NKE display using cardboard and tape);
I'm in talks with Bill to acquire an almost new spinnaker that's branded with the OCC flying fish! I'm so stoked at the idea of flying the fish again!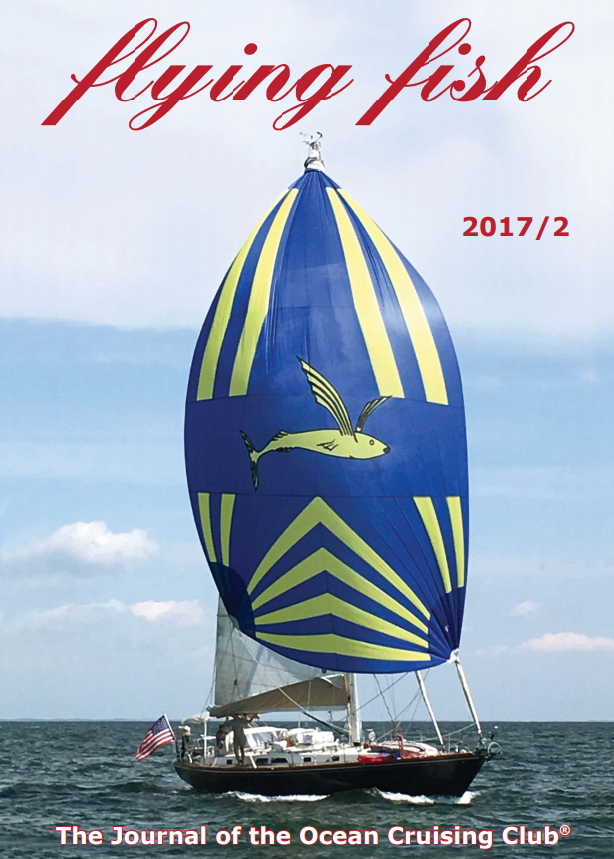 E-rudder transom bracket
Now that I have the e-rudder I need to figure out a way to attach it to Changabang's transom. If you have suggestions I'm all ears. My thinking goes along these options:
Fabricate a bracket and not install it at all: if I need to deploy it I'd drill holes in the sugar scoop transom, put some backing plates, and affix the bracket.
Fabricate a bracket and have it fiberglassed in: I'd need to find another specialist as I don't think that the one who did the job for the hydrogenerator brackets will be interested;
Last option, which I don't really entertain, is to re-use the hydrogenerator brackets. I don't think the base is wide enough to spread the load.
If I have to deploy the e-rudder because one of the rudders was damaged, it is possible that the stubby may be enough to steer with the e-rudder just doing the job of a centerboard. Who knows? It'd be interesting to test.
What's next? Testing the gennaker to verify the repair, testing the B&G auto-pilot to verify the repair, doing a few maintenance chores with the boat's navigation lights, and more …
Bye for now.