After 7 months of mostly diligently plotting a course using PredictWind forecast/routing, we've completed a virtual circumnavigation.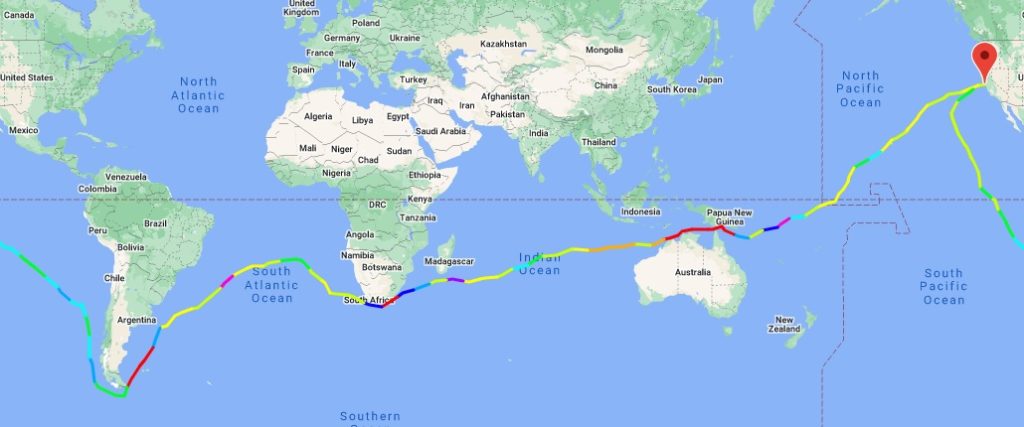 This was 27,692 NM for 212 days at an average speed of 5.44 kts. That's not much better than Bill Hatfield who took 252 days.
From what I recall, there were really two difficult sections: the first doldrums crossing had a lot of thunderstorm activity, and rounding Cape Horn is very much a wild card.
As a key lesson learned, it is essential to leave with 8 months of food!
That's it for this virtual attempt. Maybe I'll do it again next September.
Link to the track file here.