We continue to proceed through the long list of small jobs. Last weekend I removed the primary clutch for the spinnaker, staysail, and mainsail halyard. I wanted to replace the red tongue (see picture) as it was broken on the mainsail, and malfunctioning on the spinnaker. I did fix the mainsail one but the spinnaker clutch is still not working as designed, which is a bit of a nuisance.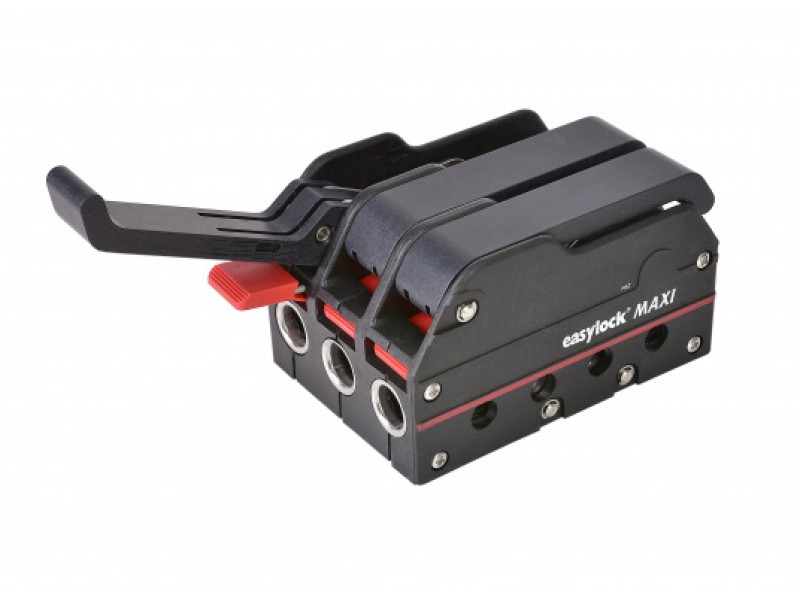 It took a while to remove it from the boat, disassemble it, clean it, and put it all back together. It was oddly satisfying though, except for the finding that the spinnaker halyard line is still not grabbing, and requires a push on the red tongue to grab.
I also replaced the starboard cam cleat for the spinnaker tweaker that wasn't 100% springing back in the locked position, took it home, and rebuilt it using Harken's kit.
On Memorial Day weekend, we have plans to go sailing offshore for a couple of nights, hopefully leaving Friday evening, and returning to the Bay on Sunday evening. The next Monday we plan to meet with another sailor to get some coaching and advice on our sail wardrobe.
And then Tuesday 9/5, I plan to bring the boat back to the boatyard to have the recent bottom paint job inspected. The diver noticed that the paint washed off in a few places, which was not expected!
On the Pacific Cup front, we have paid the remaining 2/3 of the entry fees. So that's us getting locked in a little more.
On the list of important things to do, I am going to try to replace the boom end sheaves, which will require hammering out the sheave axle. I'm working on getting quotes for the sleeved Kevlar cables. Of course, we continue to explore sail purchases, in particular spinnakers. But even used, these don't come cheap! It's time to look into scheduling the engine maintenance too. There's a strong need to go up the rig and inspect everything, maybe remove rust stains. The list is long as you would know …
Oh, and I completed the online training part of the offshore safety at sea training required by the PacCup!